Skip to Content
Meet Middlesex Asphalt Services
Middlesex Asphalt Services, Inc. is a family-owned and operated company providing residential and commercial paving services to our valued customers in Framingham, MA and the surrounding areas. For the past 15 years, our company has put our passion into all our work, and built our company on satisfied customer referrals. We possess a constant desire to exceed your expectations and provide you services that yield enduring installation and repair results that last for decades to come.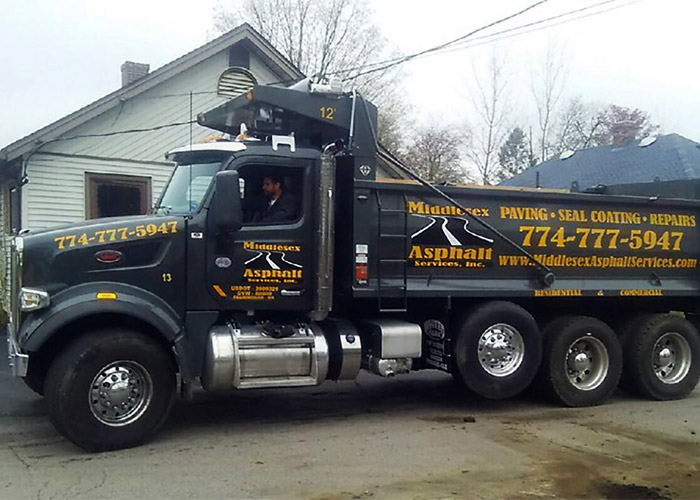 Our Mission
Our mission is and always has been to provide you with the best, most-dedicated paving and asphalt services available to fit your needs and budget. We are a full-service company serving all of our customers with careful, clean, meticulous professionalism and unmatched industry knowledge. We are your area asphalt experts and we're with you every step of the way. From your first FREE estimate to the final installation of your beautiful product, you've got the very best in your corner.
Over the last 15 years, we have perfected our asphalt paving methods to offer you the best materials, the best workmanship, and true patching work and repairs that will stand the test of time. How do we do it? We have a thorough, dependable, 4-step process that ensures everything, from surface asphalt to the earth underneath, is solid, workable, and will never let you down.
Excavation
If the ground below your repair is shaky, uneven, or in danger of caving in, then superficial repairs mean nothing. Middlesex Asphalt uses the most modern equipment to dig down deep, correct any issues below ground, and backfill as needed to ensure the base of your repair is as stable and secure as possible.
Base & Grading
After we know you have a solid foundation, we used a precise amount of crushed stone as a base layer for even grading. Asphalt that goes on top of this layer is almost guaranteed to be smoother and last longer over time. Having this flat, level base surface will also allow for better rain run-off and a better overall construction.
Laying of Asphalt
When things come down to the real work of professionally laying the actual asphalt, our company is ready. We send our modern fleet of trucks to collect the materials we need and bring it to your property hot and ready. Our trained experts then use our advanced paving machines to spread it out evenly and continuously and ensure an ideal surface.
Compaction & Finish
Our meticulous asphalt patching and repair process doesn't end with putting down layers of asphalt. We go the extra step to compact everything and so important finish work as well! Smoothing edges, rolling over everything with a vibrating drum roller – it's all an integral part of the experience to give you a strong smooth finish.
Schedule Your No-Obligation Estimate Today